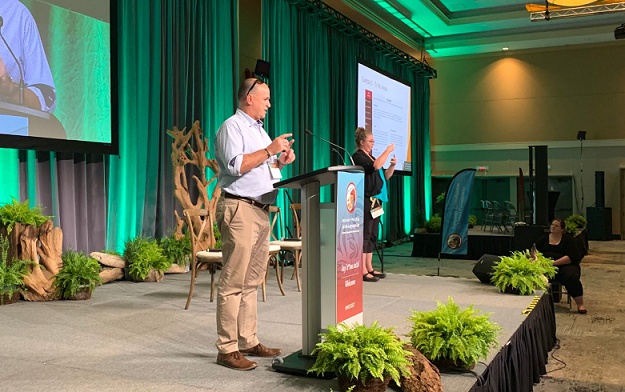 keynote speaker Dr. Te Taka Keegan, a Computer Science senior lecturer at the University of Waikato in New Zealand
"Indigenous languages matter because Indigenous people matter. Language is essential for all people to understand who they are, where they come from—their histories, culture, and values,"


More than 1,000 Indigenous language experts and activists from 20 countries around the world have gathered at a three-day summit in Victoria, B.C. to explore ways to bring attention to Indigenous languages.
The conference, titled "Let the Languages Live", focuses on advancing global efforts to revive endangered Indigenous languages at a time that many of them are on the brink of extinction.
According to the 2016 census, there are more than 260,000 speakers of more than 70 Indigenous languages in Canada.
Many Indigenous languages in Canada are spoken by fewer than 10,000 people.
UNESCO has identified three-quarters of Canada's 90 living Indigenous languages as "endangered".
The United Nations' cultural organization, declared 2019 as the International Year of Indigenous Languages, aiming to draw attention to their restoration.
One of the panels focused on Technology in Language Revitalization