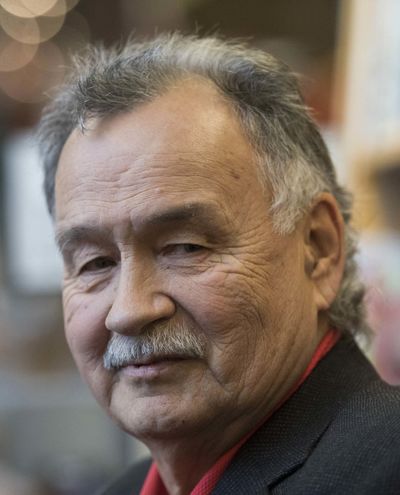 83 Canadians named to the Order of Canada, they include athletes, researchers, teachers, scientists, artists, jurists and actors.
Among the notable names on this year's list is former National Hockey League player Reggie Leach, one-time Montreal Expo Claude Raymond, former commissioner of Nunavut Edna Elias, chef Michael Smith, and Moya Greene, who was once chief executive at Canada Post before running the U.K.'s Royal Mail.
Leach joins former Philadelphia Flyers teammate Bobby Clarke, in the Order of Canada. Leach is being honoured for his work in promoting sport as a way to build healthy communities, part of his regular talks with Indigenous youth.
His NHL career started in the fall of 1970, three years after the Order of Canada was created in 1967 to mark Canada's centenary.
Since its founding in 1967, more than 7,500 people from across the country have been named to the Order of Canada, which recognizes Canadians who have distinguished themselves in their fields or contributed to making Canada a better country.
Other appointees include actor Donald Sutherland, Indigenous language campaigner Edna Agnes Ekhivalak Elias and Canadian contemporary war artist Gertrude Kearns
A ceremony for the inductees will be held later this year.