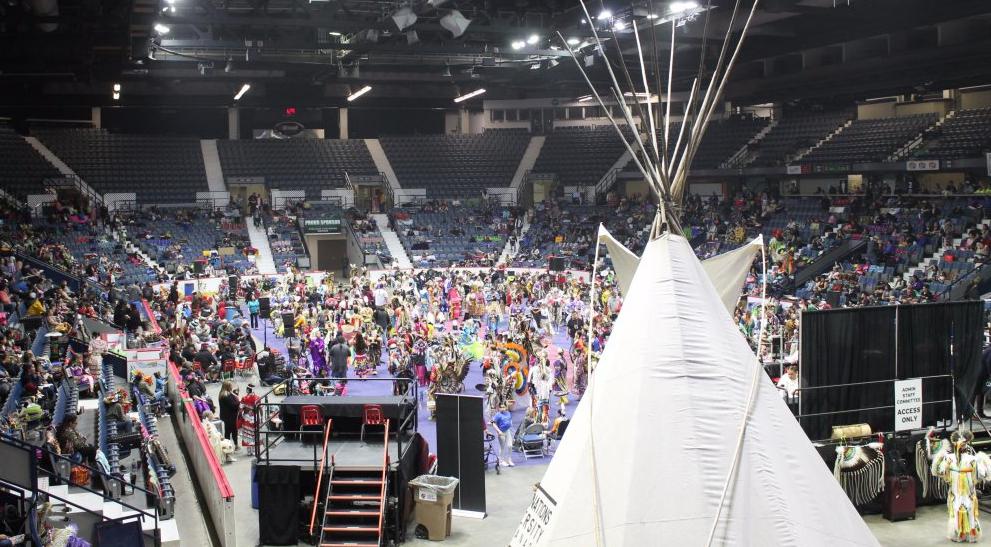 Photo: First Nation University of Canada
"When you come together, hear the drums, see the dancers, you get this good energy, this good vibe. And you'll be able to go into final exams well energized and motivated," - Navarone Thunderchild, Student at the First Nations University
The First Nations University of Canada held its 41st annual spring powwow at the Brandt Centre over the weekend
The powwow brought hundreds of dancers together from across the province and beyond. The dancers of all ages take part in more than 30 different dances, recognizing the past generations that helped pass down these traditional dances.
Although the types of dances vary, the powwow prides itself on bringing everyone together, no matter the reason for dancing.
Richard Missens is the chair of the Spring Powwow.