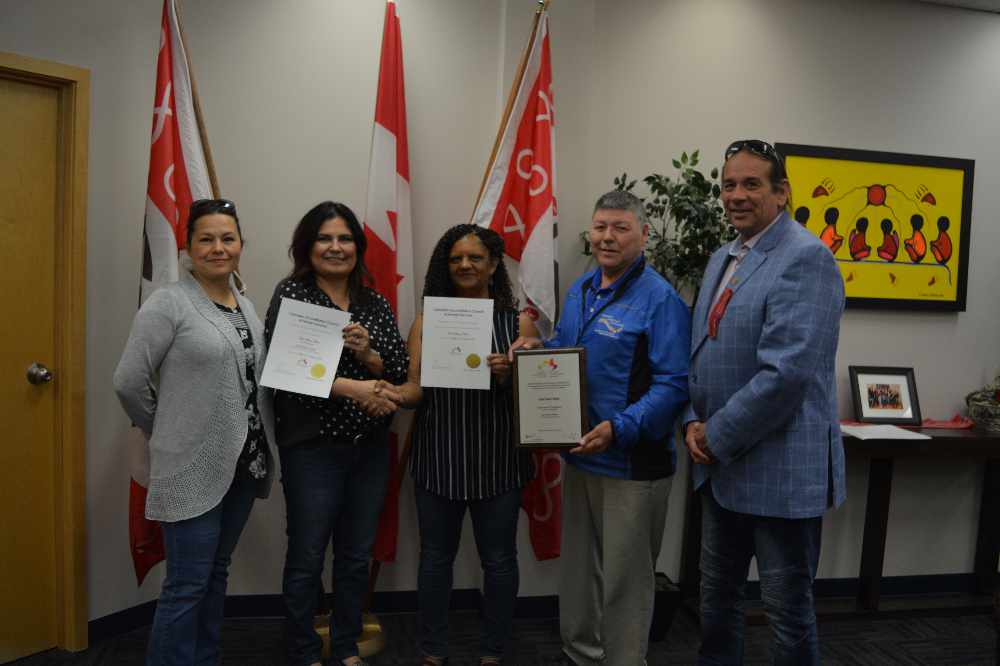 "I opened this facility mainly for 13- to 17-year-old females, so I could mentor them into becoming strong empowered women." —Lisa Wilton
Press release issued by Metis Settlements General Council —July 23, 2019
Lisa Wilton is no stranger to hard work and tenacity. It took many years but finally she was able to open a residential care facility on the East Prairie Metis Settlement.
It has been just over a year since East Haven was opened and, in order to remain open, a facility needs to be both licensed and accredited. Lisa's hard work has really paid off.
The Metis Settlements General Council is very proud of Lisa Wilton and the East Haven Home, achieving a three-year accreditation by the Canadian Accreditation Council, which is the maximum a first-year operation can get. And not many get it on the first try!
Congratulations Lisa Wilton and the East Haven Home.
"This is a huge opportunity for the Settlements.Speaking from a 60s scoop perspective, we have an accredited
place on a Settlement and our children no longer have to be taken out our communities. We can ensure our
indigenous culture is kept within our children and that is very important to me."
Herb Lehr, President, Metis Settlement General Council.