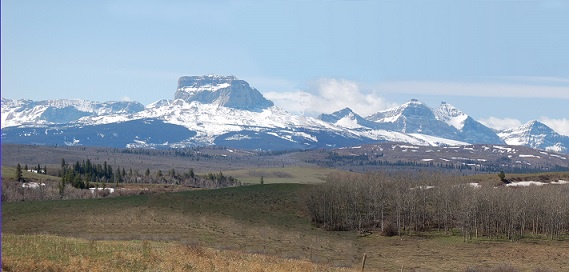 "The plaintiffs were entitled under the TLE formula to a reserve of 710 square miles, whereas the current reserve is 547.5 square miles, Canada is liable to the Blood Tribe for this breach of treaty."
After a court battle that started in 2016, The Blood Tribe has won its 40 year land claim fight against the federal government.
On Wednesday morning, Federal Court justice Russel Zinn ruled in favour of the Blood Tribe, finding that Canada shortchanged the tribe when the boundaries were drawn as part of 1877's Treaty 7.
The Blood Tribe occupies the largest reserve in Canada, stretching 1,400 square kilometres across the Alberta prairies.
In his 205-page written decision, Zinn ruled Canada was in breach of Treaty 7 by misrepresenting the population of the Blood Tribe.
A separate hearing will now be scheduled to address compensation for the First Nation.