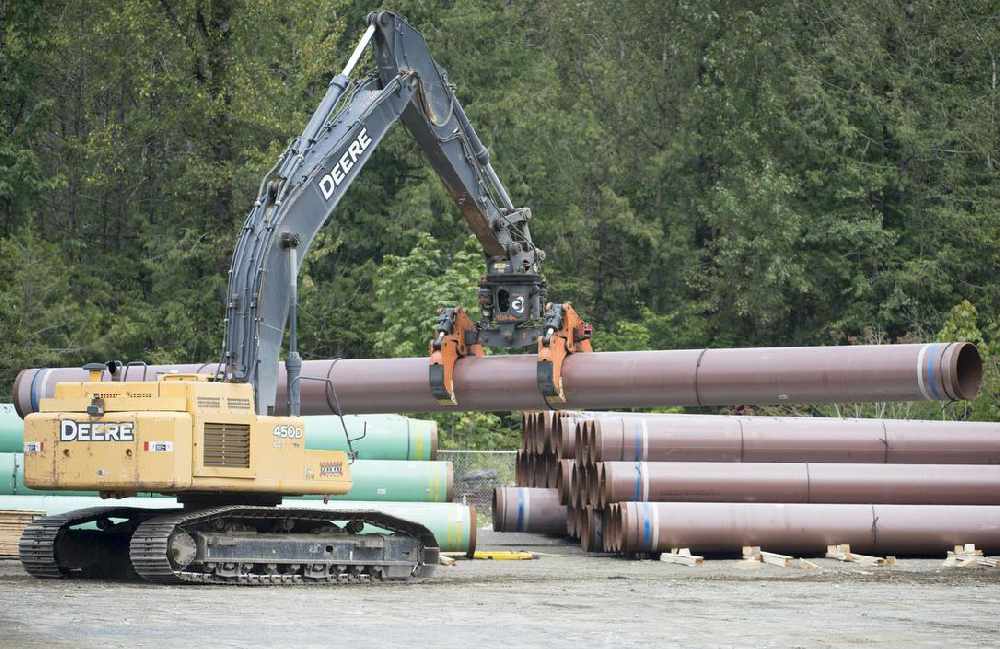 The Canadian government had re-approved the controversial pipeline project, which would run from the Edmonton-area to Burnaby, B.C. on June 18.
The Federal Court of Appeal says six of 12 proposed legal challenges to the Trans Mountain pipeline project can proceed.
The federal government approved the plan to triple the capacity of an existing pipeline from Alberta's oilpatch to the coast of British Columbia for a second time in June.
Environmental groups and First Nations fought sought leave to appeal, arguing the ecological assessment and consultation process were inadequate.
The court has released a written decision saying it will allow six of the 12 requests to appeal. It says the allowed challenges are limited to the narrow issue of the adequacy of the consultation with Indigenous Peoples and related issues.
The project is facing a dozen appeals from pipeline opponents, who are asking the Federal Court of Appeal for leave to conduct a judicial review of the Canadian government's decision to greenlight the pipeline.
Six of the eight First Nations that launched a legal challenge will be allowed to continue, with their bid to halt the pipeline project. Those six nations are: the Ts'elxweyeqw Tribes, the Stk'emlupsemc Te Secwepemc of the Secwepemc Nation, Coldwater Indian Band, Squamish Nation, Tsleil-Waututh Nation and Upper Nicola Band.
Two First Nations —Stz'uminus First Nation and the Shxw'ōwhámel First Nation — had their applications denied