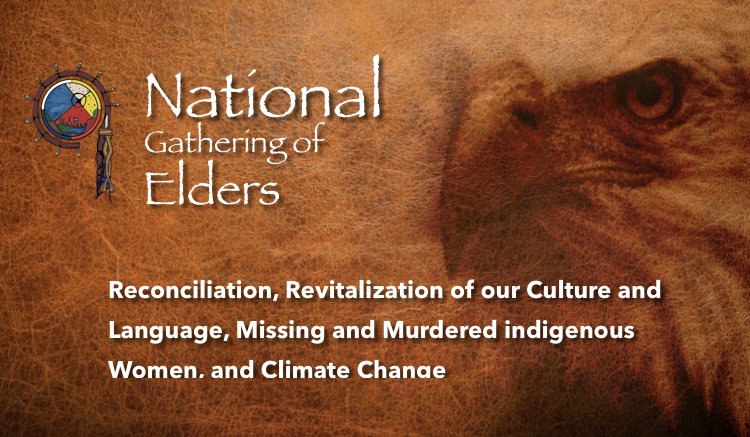 Elders are coming together to share culture, traditions, and create friendships.
In a bid to connect with their peers and talk about how to re-engage Indigenous youth to preserve their culture, Indigenous & Metis elders across Canada are meeting at the National Gathering of Elders on Monday.
The gathering kicked off at Winnipeg's RBC Convention Centre, and will see about 6,000 elders from about 600 First Nations across the country take part.
This is Chief Glen Hudson, from the Peguis Nation in Manitoba, speaking with CTV
Some people have loosely defined Indigenous elders as people who try to lead by example by living their lives based on principles and values embraced by Indigenous people for generations. On their website, the gathering's organizers say "every Indigenous cultural group have their own mechanism to define an elder and we invite any elder to come join."
During the gathering, there will be various activities and breakout sessions, including discussions on reconciliation, climate change, revitalization of culture and language, and missing and murdered Indigenous women and girls.
The National Gathering of Elders is officially underway in Winnipeg. Proud of the work our department did in helping put this together. pic.twitter.com/v8kx4NBOTd

— Jamal Abas (@J_AbasMB) September 9, 2019