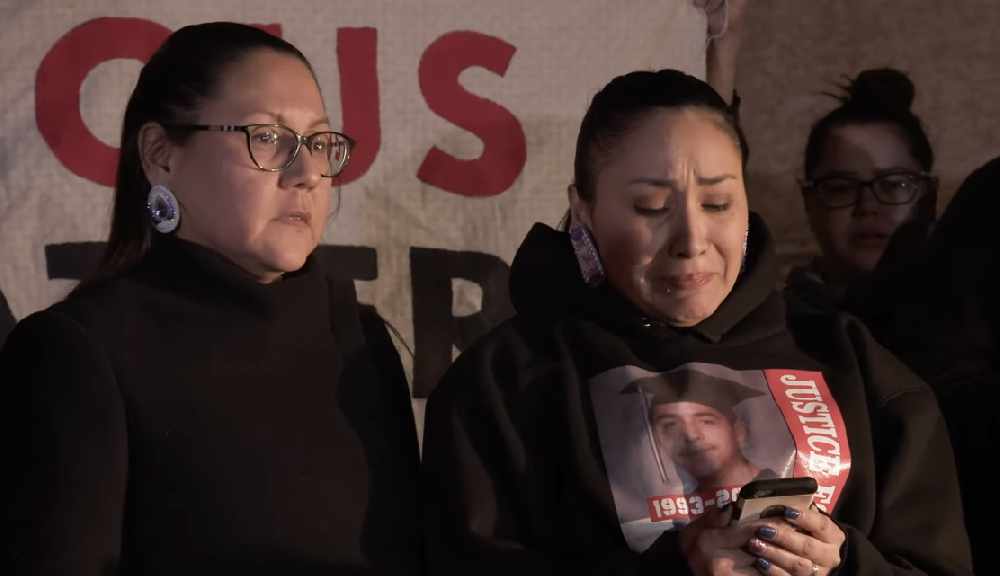 CIFF is the largest international film festival in Alberta and the sixth largest in Canada
Powerful, groundbreaking films by Indigenous and Alberta creators join works from across Canada as part of a strong selection at the 2019 Calgary International Film Festival.
An Award winning documentary about the tragic death of Colten Boushie will be screened at CIFF, making it the first time that filmmaker Tasha Hubbard's award-winning documentary nîpawistamâsowin: We Will Stand Up will be screened in Calgary.
The film takes a look at the shooting death of Boushie on Gerald Stanley's rural property in 2016 and the on-going battle in the Canadian justice system.
CIFF will also feature Jordan River Anderson, The Messenger, the story of an Indigenous boy born with a genetic muscular disorder who was forced to spend his early years in a Winnipeg hospital. When he was finally allowed to move home, a dispute between the federal and provincial government over costs prevented it and Jordan died, still in hospital, at six years old.
Edmonton Based Cree Director Alexandra Lazarowich's "Lake" will also screen at CIFF.
Shot on 16 mm, Lake has an all-female indigenous crew and was created through another program reflecting on a milestone - the 30th anniversary of NFB's Five Feminist Minutes.
Other films screening at the Calgary International Film Festival include;
Gun Killers
Jason Young's Gun Killers takes us into the rural, secluded paradise that retired blacksmiths John and Nancy Little call home. As the tranquil light of a typical day of harvesting vegetables descends into night, we experience the secret work that John and Nancy are sometimes called upon to undertake for the RCMP. Produced by Rohan Fernando through the Quebec and Atlantic Studio's Re-Imagining Nova Scotia initiative, Gun Killers is the fourth NFB production for Young. The film is executive produced by Annette Clarke for the NFB in Halifax.
The Procession (Le cortège)
After Catherine's fatal car accident, she speaks from the beyond to her grieving husband, Philip, who must endure the family ritual of the funeral. Co-directed by Pascal Blanchet and animator and filmmaker Rodolphe Saint-Gelais, The Procession is produced and executive produced by Julie Roy for the NFB's French Program Animation Studio.
Shannon Amen
Based on the art of Shannon Jamieson, Shannon Amen unearths the frantic, passionate, and pained expressions of a young woman overwhelmed by guilt and anxiety as she struggles to reconcile her sexual identity with her religious faith. The film combines 2D animation with icemation—stop-motion animation that uses large-scale ice sculptures—and was written and directed by Jamieson's friend, Chris Dainty, a filmmaker and member of the Canadian Ice Carvers Society who has created large-scale ice sculptures for Ottawa's Winterlude. Shannon Amen is produced by Maral Mohammadian and executive produced by Michael Fukushima for the NFB's English Program Animation Studio.
The Calgary International Film Festival runs from September 18 to 29
Full CIFF Details can be found here.