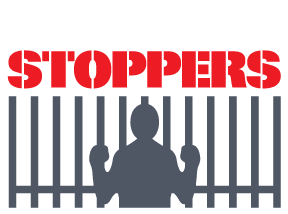 Saskatoon Crime Stoppers have sent out a video letter in the Cree dialect to help reach more people who can help solve cases now labelled as historical missing persons cases
The video in Woodlands Cree is part of the Historical Missing Persons Project launched by Crime Stoppers.
According to the Saskatchewan Association of Chiefs of Police, there are 131 unsolved missing persons cases recorded between 1935 and 2019.
This includes nine cases where human remains were located, but not identified.
The idea came to Saskatoon Crime Stoppers coordinator Ryan Ehalt after speaking with a convicted man, whose victim was a historically missing person before he confessed.
The letter is targeted at those who may have information about a missing persons case.
Alongside the Cree translation, officials with Crime Stoppers are also currently working to get the letter translated into Dene.
The overall message is powerful and asks Cree speakers if they can help by coming forward with any information that will help solve these historical missing persons cases.
Donna Merasty, who translated the letter in an online video, is from Peter Ballantyne Cree Nation and has been living off reserve for almost four decades. She felt it was an important message to share and a chance to practice a language she loves.
"To Those Who Took The Missing" - Translated into the Cree TH Dialect

To Our Northern Saskatchewan Friends, We have translated our letter, "To Those Who Took The Missing" into the Cree TH dialect as a unique way to reach some of the Indigenous population of our province. We want you, our friends to the North, to know we haven't forgotten about you and we want to help your Missing, which are our Missing as well, come home. If you have any information regarding a Historical Missing Person case in our province please unburden yourselves and click the "Contact Us" button on our Page or call 1-800-222-8477 to leave a completely anonymous tip! Please help this video reach those who need to hear this information. Your friends in the South, Saskatoon Crime Stoppers on behalf of The ACSPS (We know that others besides those in Northern Saskatchewan speak the Cree TH dialect, but were informed that this dialect is primarily spoken in Northern Saskatchewan.)

Posted by Saskatoon Crime Stoppers on Friday, May 31, 2019