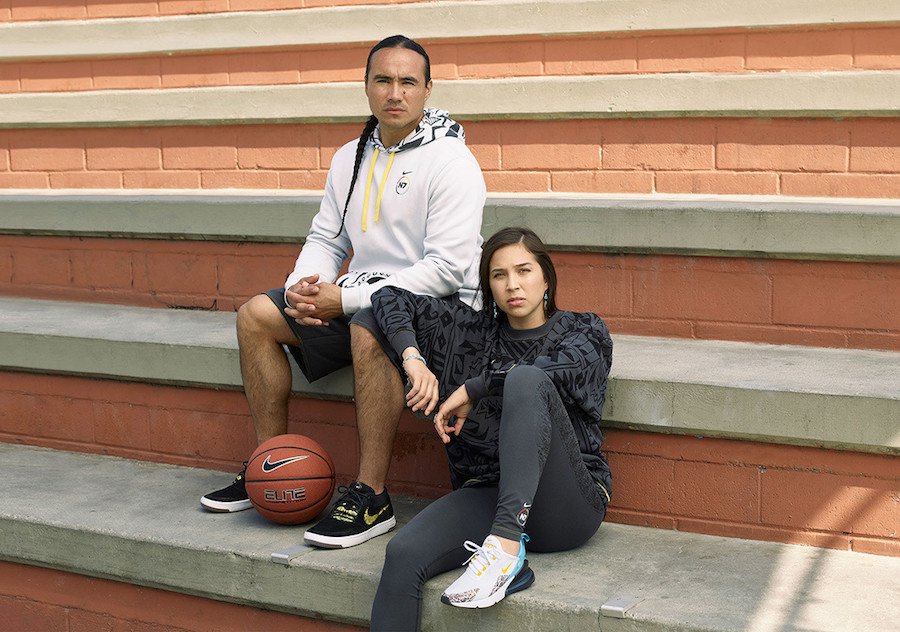 Michael Linklater with fellow-professional basketball player Jude Schimmel (Nike)
Nike N7 started in 2009 with a goal to provide sport and physical activity programming to kids in First Nation communities in North America.
Michael Linklater, who plays in the Canadian Elite Basketball League with the Saskatchewan Rattlers, started playing basketball at age 11.
This year, Linklater was drafted to the CEBL for their inaugural season. He is also eligible to play for team Canada when three on Three makes its debut at the 2020 Olympics in Toyko.
The Cree athlete from the Thunderchild First Nation also runs basketball camps and clinics for Indigenous Youth, and said he wants to lead by example, by having a healthy and active lifestyle.
According to Nike, the N7 Fund has awarded more than $6.6 million in grants to 252 communities and organizations, reaching more than 437,000 Indigenous youth.
Linklater said the design elements on each item have a cultural significance and make a powerful statement using inspiration from Indigenous art.
The collection is available at the Nike stores across Canada.