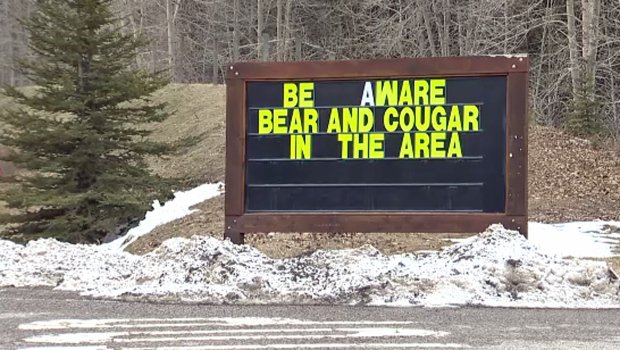 In summer of 2018, a total of 10 bears were caught after traps were set in Redwood Meadows, on the golf course, and across the highway on Tsuut'ina First Nation land.
Redwood Meadows residents are being urged to follow the community's bylaws regarding feeding wildlife and leaving out garbage as cougars and bears have been spotted in areas along Highway 22.
In a post on its Facebook page, the townsite says a non-tagged, 700-pound grizzly is being tracked in nearby Bragg Creek and a black bear has been spotted in the vicinity.
The townsite has a stern warning for residents, reminding them to adhere to the bylaws regarding garbage storage and feeding of wildlife or face increasing fines.
The fear is the animals may become more bold and attack pets, children or individuals out taking a stroll by themselves.