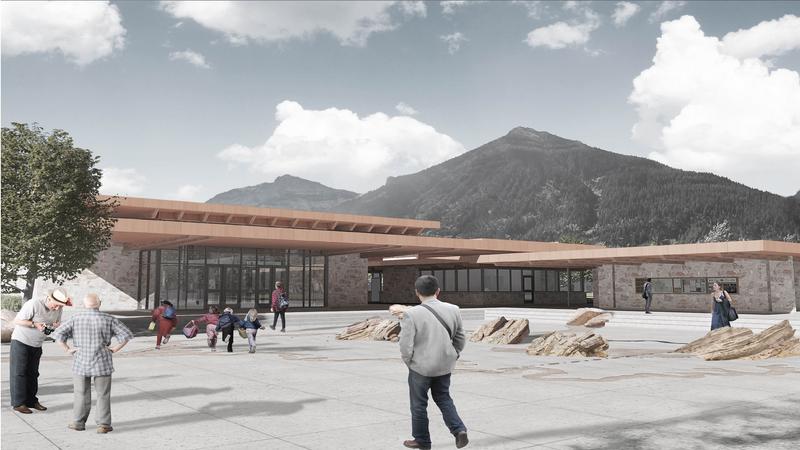 Artist's rendition of new Waterton Lakes National Park Visitor Centre
The $17.3 million dollar building contract has been awarded to Graham Construction from Calgary and work is already underway.
Construction is now underway on the new Waterton Lakes National Park Visitor Centre.
The $17.3 million facility is expected to take about two years to complete and will become a focal point of the small townsite.
Parks Canada says the new visitor centre will be one of the most significant investments in Waterton Lakes National Park in the past 50 years.
When it opens in Spring 2021, the new visitor centre will offer modern, interpretive exhibits and educational programming as well as a full range of visitor information services.
The project will feature a main visitor interpretative center with a 120-seat theater, along with a separate administrative building and public washroom. The new facility will take over a former children's playground near the center of town, about 150 yards from Waterton Lake's west shore and 300 yards from the public campground at the south end of the village.
The public portion will have displays illustrating the ecology of the park as well as the cultural legacy of the Blackfoot Confederacy of First Nations people and will be open year-round.