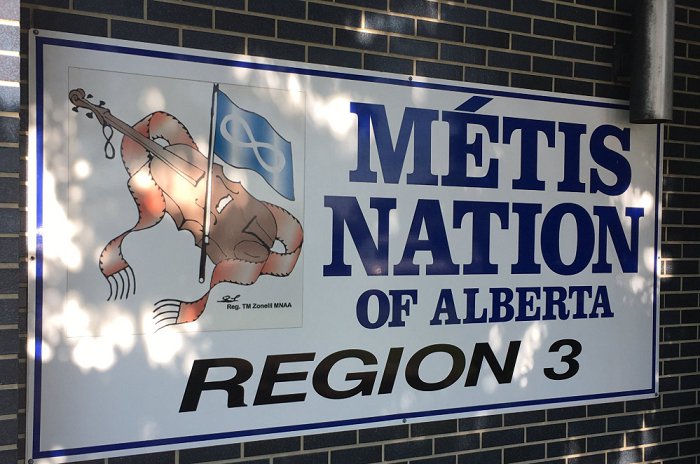 "Airdrie has the third-largest Metis population in Region 3 so we have a real opportunity to reach out to them and to continue to grow our relationship which started with a meeting then this golf tournament and as we move forward it looks just awesome for our community as it relates to the Metis Nation."
This week, the Metis Nation of Alberta (MNA) Region 3 held their first annual Marlene Lanz Memorial Golf Tournament at the Apple Creek Golf Course which Airdrie Mayor Peter Brown says is just another example of the developing, strong relationship between the city and the Metis Nation.
Brown was invited to the tournament where he took the opportunity to exchange gifts with MNA Region 3 President Lawrence Gervais in recognition of Airdrie being the host city for the 92nd Annual Metis General Assembly, scheduled for August 13th - 16th, 2020.
Brown says he was honoured to receive the beautiful gift.
"It's just a terrific gift. We actually exchanged gifts. I gave him a memento of the City of Airdrie and we received this gift. It just bodes well for the continued great relationship we're continuing to grow with the Metis Nation."
The golf tournament was in honour of Marlene Lanz.
Lanz was the former President of the MNA Region 3 and a longtime fixture in Metis politics. In 2012 she received the Diamond Jubilee Award from the Lieutenant Governor of Alberta.
Lanz passed away on August 25th, 2018 at age 74.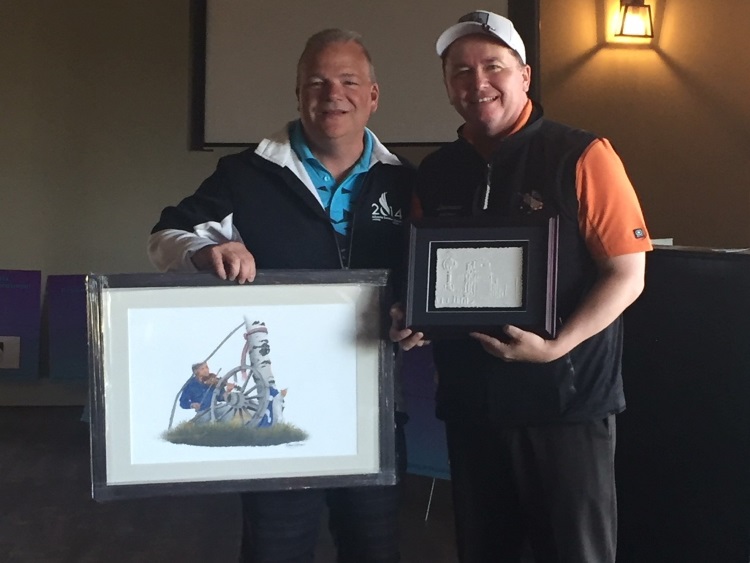 Airdrie Mayor Peter Brown and MNA Region 3 President Lawrence Gervais exchange gifts at the Marlene Lanz Memorial Golf Tournament (Photo: City of Airdrie)