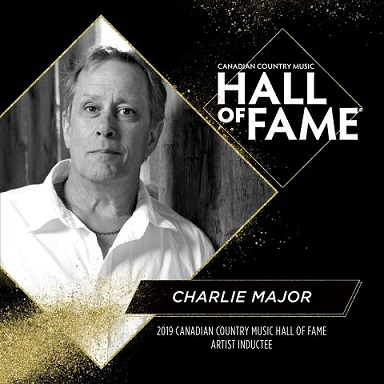 "It is an honour to be inducted into the Canadian Country Music Hall Of Fame with so many of my heroes and mentors like Ian Tyson, Gordon Lightfoot, The Good Brothers, Terry Carisse and Murray McLauchlan to name a few"
Charlie Major has been at the forefront of the Canadian country music scene since the early 90s when he became the first Canadian artist in history to score six BDS No.1 hits with his debut album, The Other Side, in 1993. Nine more chart-topping hits would follow, leading Major to perform across the world, headlining tours and connecting with his fans at fairs and festivals.

More than 25 years later, Major has sold nearly half a million records in Canada alone, winning three JUNO Awards and seven CCMA Awards. The Canadian legend has recorded seven studio albums and has released over twenty singles.
His lyrics champion the 'Blue Collar Hero' in a manner that embodies Springsteen and other roots rock legends, but it is in the country music format that Major finds his home.

The Canadian Country Music Hall of Fame induction ceremony will take place at a private industry event held during Country Music Week in Calgary, from September 5-8