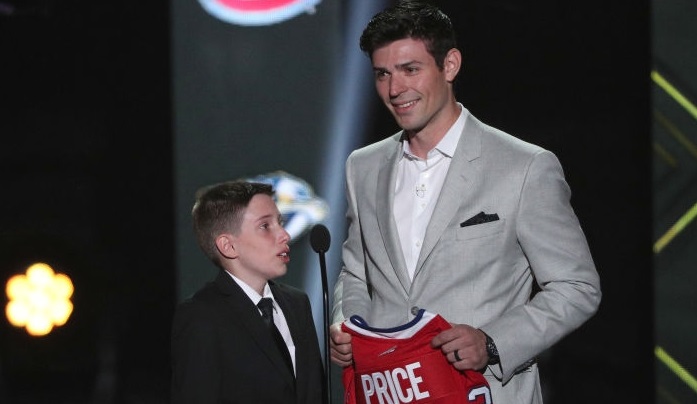 Not a dry eye at the NHL Awards in Vegas as Carey Price surprises a young fan, who lost his mom to cancer earlier this year.
Montreal Canadiens goaltender Carey Price had a surprise for his biggest fan Wednesday night at the NHL Awards in Las Vegas.
11 year old Anderson Whitehead was flown in for the awards ceremony, thinking that he was going on stage because he was part of the NHL Fan Choice Award as the best feel-good moment of the year.
The goalie, who is from the Anahim Lake First Nation in BC appeared on a screen saying he could not be there in person, But seconds later, Price appeared on stage, with the young boy bursting into tears.
Price presented Anderson with an autographed Canadians jersey and a trip to the 2020 NHL All-Star Game in St Louis.
Anderson was part of a heartwarming video that circulated on Facebook in February when he was consoled by Price following a Canadiens practice
The boy had recently lost his mother to cancer.