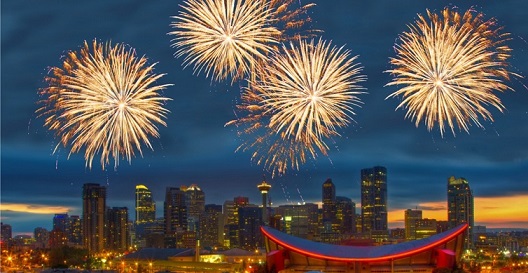 Celebrate Canada's 152nd Birthday with Activities, Music and spectatcular Fireworks in the Calgary area
Calgary
Bow Valley College Presents Canada Day at Prince's Island Park
Activities begin on the main stage at 11 a.m. with a Blessing from Bow Valley College's Cultural Resource Elder Keith Chief Moon. Guests will enjoy traditional hoop, intertribal, and round dance performances; as well as music by Maskwa Lightning and Status Savage. There will be arts and crafts, language teachings, and an artisanal market until 5 p.m.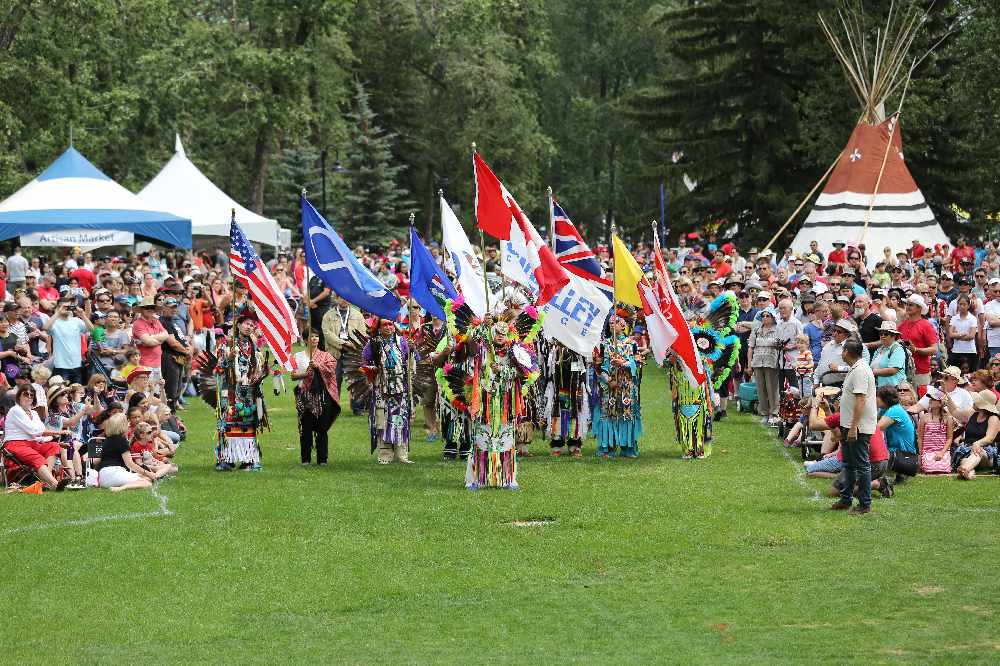 Canada Day at Fort Calgary
11am - 7pm
Take the kids to the Fort Calgary Kids Zone (crafts, games, and artifacts!), meet your neighbourhood champions at the Community Tent Village, get a free temporary tattoo with the Girl Guides of Canada, and see the North West Mounted Police brass band perform live!

Check out the Indigenous Learning Space in Burnswest Theatre, Mountie uniform try-on station, and much more!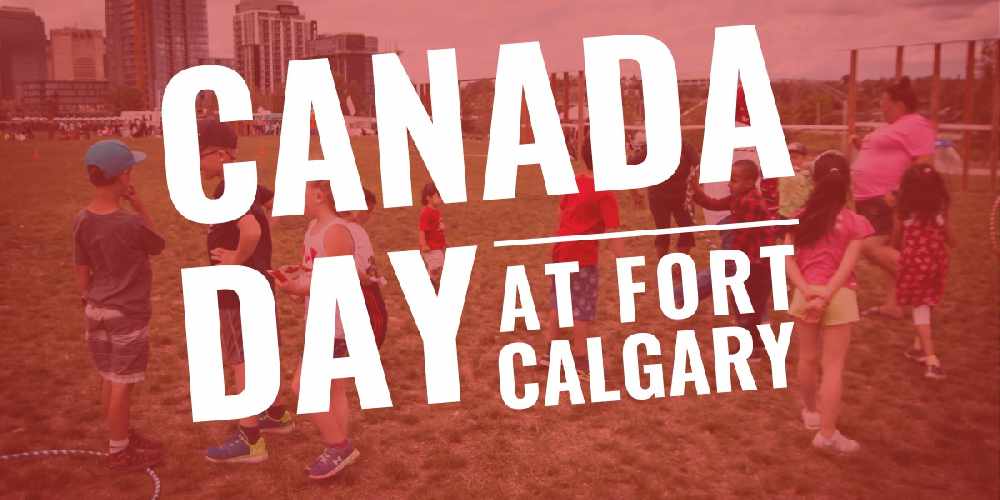 11am -9pm
Celebrate Canada Day at Eau Claire Market. Ongoing entertainment, activities and more throughout the day.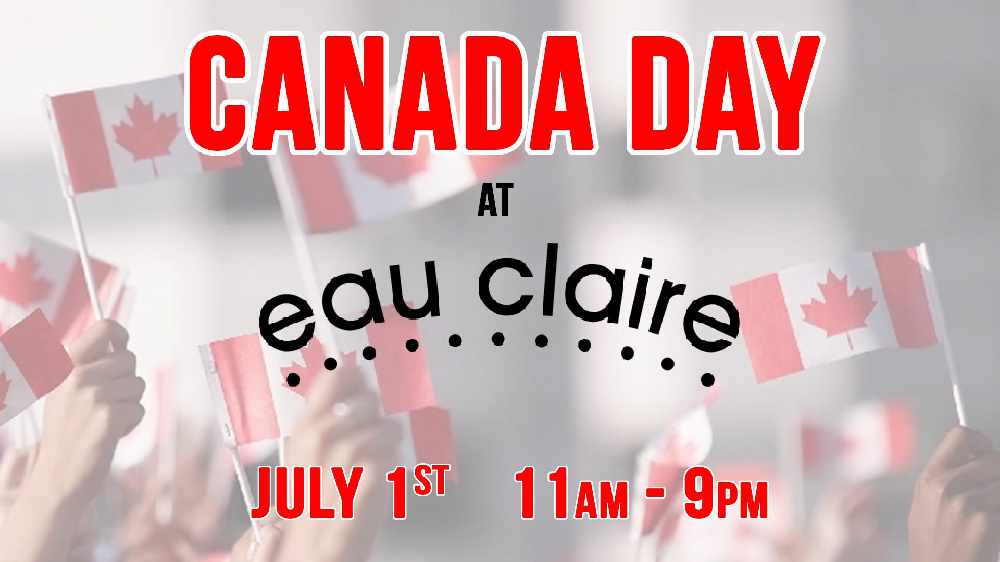 Canada Day at Studio Bell, home of the National Music Centre
Canada Day at the new Central Library
Canada Day Salsabor at City Hall Plaza
Celebrate Canada Day in Chinatown
Canada Day/Dominion Day at Heritage Park
Celebrate Canada with the best Canada Day Fireworks in and around Calgary.
Airdrie
Canada Day Parade
10:00 am - 12:00pm, Main Street

Take in the sights - floats, dancers, music, costumes and more! Find our what our community has to offer at the Canada Day parade.
For more information, route maps and more: http://airdrieparades.com/canada-day-parade/
FREE pancake breakfast, located right along the parade route, so you can grab your spot and enjoy a FREE pancake breakfast while you wait for the parade to start!

Canada Day Fireworks
Dusk (approx. 10:45pm) Chinook Winds Park, Airdrie
Light up the night and celebrate the place we call home!
Town of Cochrane
Mitford Park will be abuzz with tons of musical entertainment, dancing, food and beverage options, and activities for all ages to partake in.
New additions include Stoney Nakoda singers, a dunk tank, a human whack a mole game, and a new line up of musicians and bands.
Lineup:
Activities:
A Showcase of Clubs 12- 4 p.m.
Pony Rides/Petting Zoo 12- 4 p.m.
Rugby Game Grizzlies vs Apostles (British Army) 12- 1:30 p.m.
Games, bouncers, face painting, etc. 12- 7 p.m. available throughout the day (times vary)
Main Stage Entertainment:
SCHOOL OF ROCK Regina & Calgary 12- 1:30 p.m.
POSTSCRIPT (French Band) 1:45- 2:15 p.m.
O'Canada French/ O'Canada English Summer Hull (Rotary Youth Talent Festival winner) 2:15 - 2:25 p.m.
Mayor Jeff Genung, MP Blake Richards and MLA Peter Guthrie speeches
SMOKING ACES 2:30- 3:45 p.m.
Eurhythmics Dance Studio 3:55- 4:15 p.m.
NOVA SCOTIABLES 4:15 - 5:30 p.m.
Stoney Nakoda Dancers 5:30- 5:50 p.m.
THE JR KAQUITTS BAND 6- 7:15 p.m.
Snap Dance Studios 7:15- 7:35 p.m.
JASON COTE & ROLLING THUNDER 7:45- 9:00 p.m.
DARING GREATLY 9:25- 10:45 p.m.
FIREWORKS 11 p.m.
Pergola Stage:
Magic Show 3:15- 3:30 p.m.
Stoney Nakoda 3:45- 4:05 p.m.
Magic Show 4:20- 4:35 p.m.
Stoney Nakoda 4:45- 5:05 p.m.
Magic Show 5:20- 5:35 p.m.
Magic Show 6- 6:15 p.m.
Town of Strathmore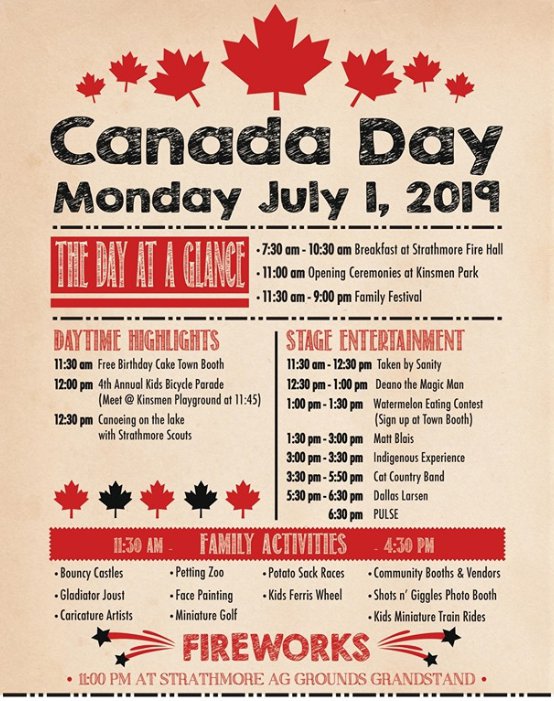 Lethbridge
Both Henderson Lake Park and Galt Gardens are hosting activities throughout the day on Monday
Festivities at Henderson start at 10am and wrap up with a 20-25 minute long fireworks display at 11pm. A free Fireworks Evening Shuttle Service via Lethbridge Transit will run between Henderson Lake and downtown Lethbridge Monday evening. Hourly departures from Downtown to Henderson Lake run from 6:40 p.m. to 10:40 p.m and hourly departures from Henderson Lake Park go from 6 p.m to 12:20 a.m.
The Galt Museum and Archives and Fort Whoop Up are also hosting family activities for Canada Day.
For a full schedule of Canada Day events, visit the City of Lethbridge website.
Sylvan Lake
Free Family Activities
10:00AM - 4:00PM
• Sylvan Lake Pier and Lakeshore Drive (46 street to 50 street)
• The Rotary Club of Sylvan Lake will be hosting a family activity area with bouncy castles, balloon animals, scavenger hunt with prizes awarded twice an hour, face painting, free cotton candy, Canada Day flags, pins & temporary tattoos.

Food Trucks
• 10:00AM-11:00PM

Indigenous Performance and Activities
• 10:00AM-11:00PM
• Lakeshore Drive (49 street intersection)
• Stage entertainment brought to you by the Town of Sylvan Lake and the Rotary Club of Sylvan Lake.

Sylvan Lake Sailing Club Canada Day Charity Race
• 1:00PM-2:00PM
• Sylvan Lake

Flag Raising Ceremony
• 2:00PM
• Municipal Government Building (5012 48 avenue)
• Wear red and white to this special ceremony to show your pride in being Canadian! Brought to you by the Rotary Club of Sylvan Lake.

March of Canadians
• 2:00PM (following flag raising ceremony)
• Municipal Government Building (5012 48 avenue)
• With Pipe Band! Everyone is welcome to participate!

Canada's Birthday Cake Celebration
2:30PM
• Sylvan Lake Pier
• Join in the singing of Happy Birthday Canada and have a piece of the GIANT Canada Day Birthday Cake! Brought to you by the Rotary Club of Sylvan Lake and the Town of Sylvan Lake.


Fireworks
• Dusk Approx. 11:00PM
• Pier
• After dark it's time to head for the Lakeshore and boaters take to the water to watch this truly incredible fireworks display. Brought to you by the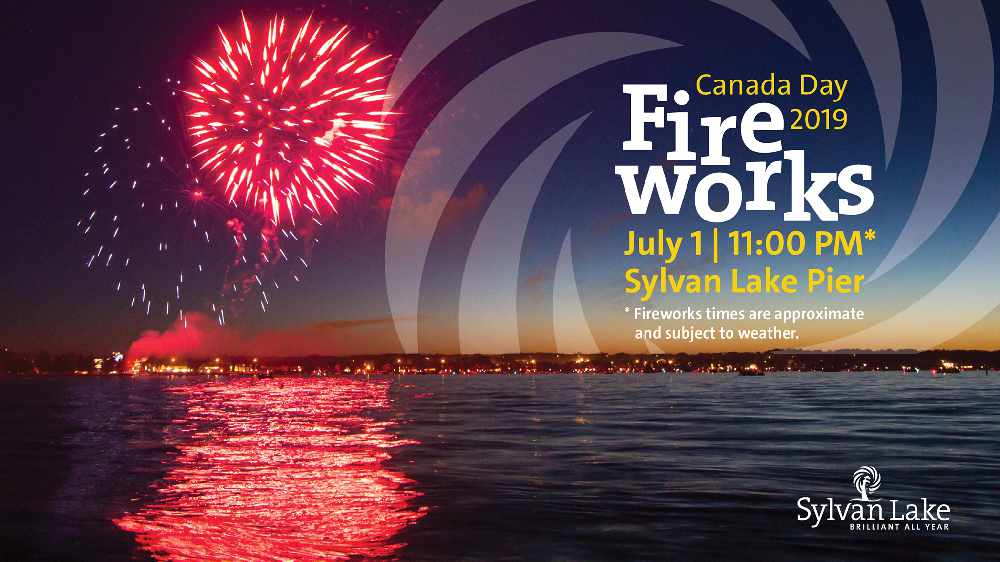 Banff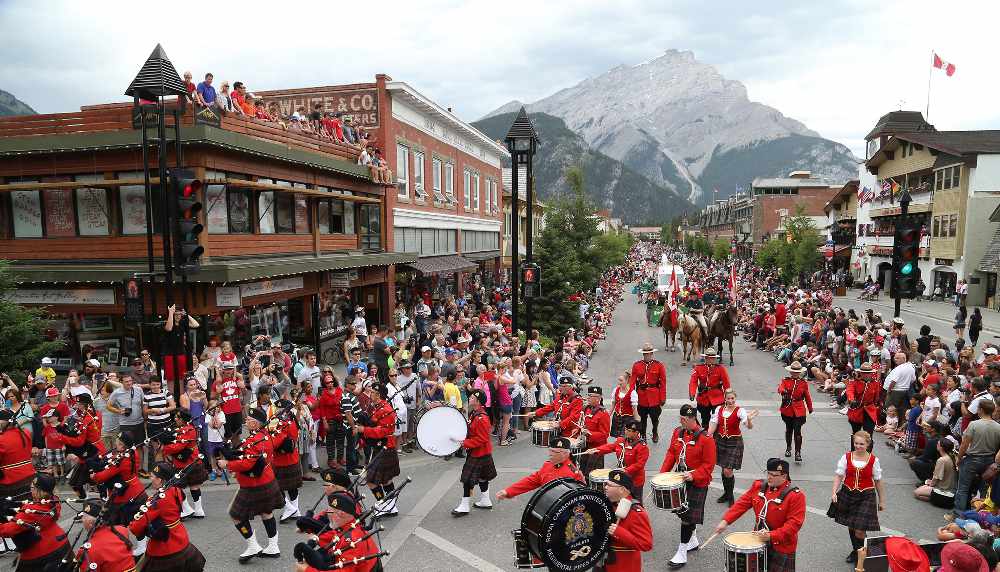 Everything kicks off at 9 a.m. with sidewalk painting by the Whyte Museum. The annual parade down Banff Ave starts at 11:30 a.m., then we have bouncy castles at the high school family fun zone (plus lots of other stuff) starting at 12:30 p.m. and live entertainment in Central Park at 1:15 p.m. The day wraps up with a pyrotechnics display at 10:45 p.m.

Check out the full schedule of Canada Day events in Banff