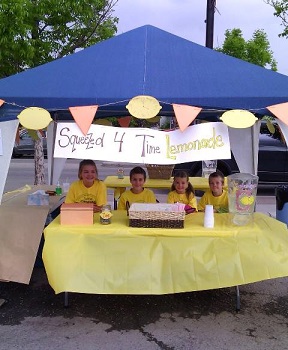 350 children are registered to take part in Calgary's Lemonade Day
This Saturday, Calgary will host the city's first Lemonade Day, a project partnership between the Calgary Chamber and Junior Achievement of Southern Alberta.
Calgary Chamber President and CEO, Sandip Lalli say's Lemonade Day is a wonderful initiative that encourages young people into entrepreneurship
The program is free for children to take part in.
Participants complete a business plan including stand and recipe design, budgeting, sourcing investors and products, and operating their stand on June 8.
Lemonade Day was founded in 2007 in the United States and is now found throughout the world.
For more information, including an interactive map of stand locations, visit www.lemonadeday.org/calgary