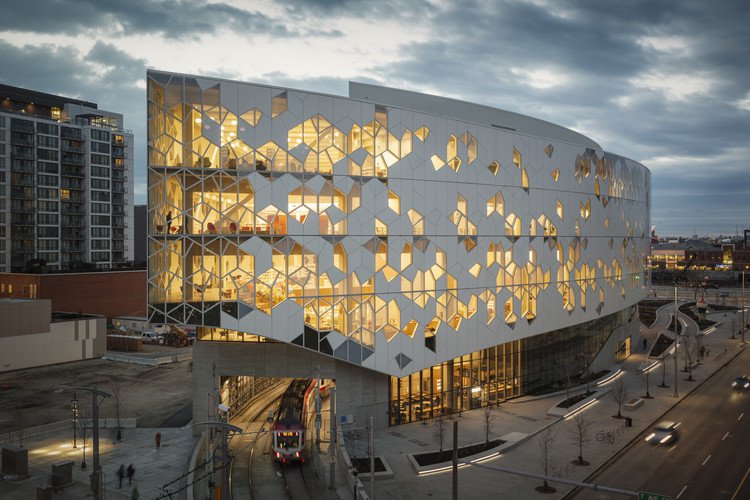 This is the magazine's second time curating a list of the World's Greatest Places, which includes places from around the world to visit, stay and eat and drink.
Time magazine has released it's Greatest Places of 2019, and the Central Library made the list.
The article highlights the architecture of the building, designed by Norwegian firm Snohetta.
"Walls made of cedar from nearby British Columbia, a curved facade meant to evoke cloud arches formed by the region's Chinook winds,"
The Central Library, on 800 3 Street S.E., opened in November 2018 after being under construction for four years.
The 22,000-square-metre location has approximately 600,000 items in its collection, spread over five floors.
Time also references the library's extensive collection of more than 450,000 books and also houses rooms for learning labs, residency programs and a digital production studio.
The Central Library has been named one of @TIME Magazine's 100 Greatest Places of 2019! This list showcases 100 destinations around the world that are "breaking new ground, leading industry trends and offering visitors an extraordinary experience." https://t.co/VAkPfAbeLM #yyc pic.twitter.com/Ti7Hpb7HyZ

— Calgary Public Library (@calgarylibrary) August 22, 2019