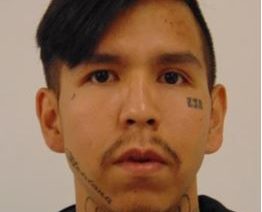 Vernon Pelletier is 6′ tall and weighs 160 lbs. He has black hair and brown eyes.
Calgary police are searching for a man who is wanted on a Canada wide warrant.
On Friday May 30th, 24 year old Vernon Pelletier of Calgary was taken to a halfway house in the southeast to serve the remainder of his sentence for a manslaughter conviction in 2012.
On Monday, Pelletier left the halfway house and hasn't been seen since.
If you have any information on Pelletier's whereabouts you're asked to call Calgary police at 403-266-1234 or Crime Stoppers.