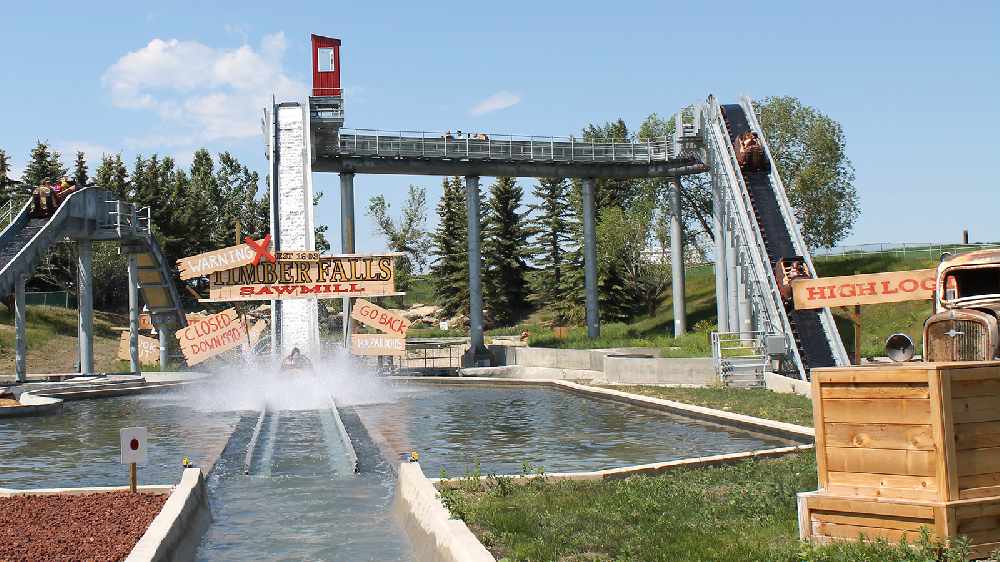 A New Log Flume Ride Makes a Splash in Calaway Park
In 2019, Calaway Park will celebrate their 38th season of family fun.  
A website that calls itself "the world's largest vacation rental search engine" has named Alberta's Calaway Park, as the Most Affordable Amusement Park in North America.
HomeToGo ranked 50 amusement parks, based on one-day admission, food, parking and accommodations near the park.
It's finding's were released just before the start of the theme park season. Calaway open's May 18th.
Galaxyland at West Edmonton Mall, was ranked #2.
The Website also suggests that if you're looking for a good deal, you might want to look somewhere other than the Disney's, Universals and Six Flags of the world.
On the list, Six Flags Great Adventure was in 45th place, Disney's Animal Kingdom came 46th, Disney Epcot was 47th, the Magic Kingdom came in 48th, Disney's Hollywood Studios was 49th and Universal Studios Hollywood took 50th spot.