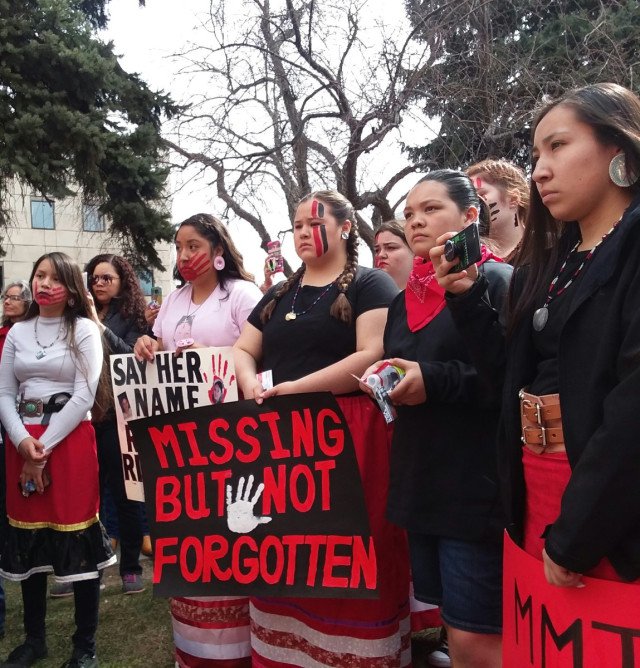 "We welcome witnesses from the Four Directions to attend and share their experiences. This is not just a Blackfeet or Montana tribes' tragedy, it is an Indian Country tragedy, and a national and international disgrace"
The Blackfeet Nation will host the tribunal, October 4 and 5 at the Blackfeet Community College in Browning, Montana.
The two-day Blackfeet MMIW Tribunal will record public testimony from MMIW survivors and victims' families, as well as providing private sessions for witnesses who may be hesitant to share their accounts in a public forum.
The Blackfeet Tribe (Amskapi Pikuni), a member of the Blackfoot Confederacy along with its three sister tribes – the Piikani, Blood and Siksika, located in Alberta, stands in solidarity in combatting the issue of MMIW in Indian country.
Tribal members constitute seven percent of Montana's population, but the state identifies some 26 percent of missing persons as Native American. Available evidence suggests that may be a low estimate.
Last year's Urban Indian Health Institute Report identified Montana as the state with the fifth highest incidence of MMIW cases. Billings, which had the same disturbing ranking among cities, is a known-hub on the I-90 corridor through Crow, Cheyenne and Lakota-Dakota country to Minnesota, along which indigenous women and children are trafficked into sex slavery.
The Blackfeet Nation has extended invitations to Members of Congress from both sides of the aisle, including 2020 Democratic Presidential candidates, and members of the Trump Administration.