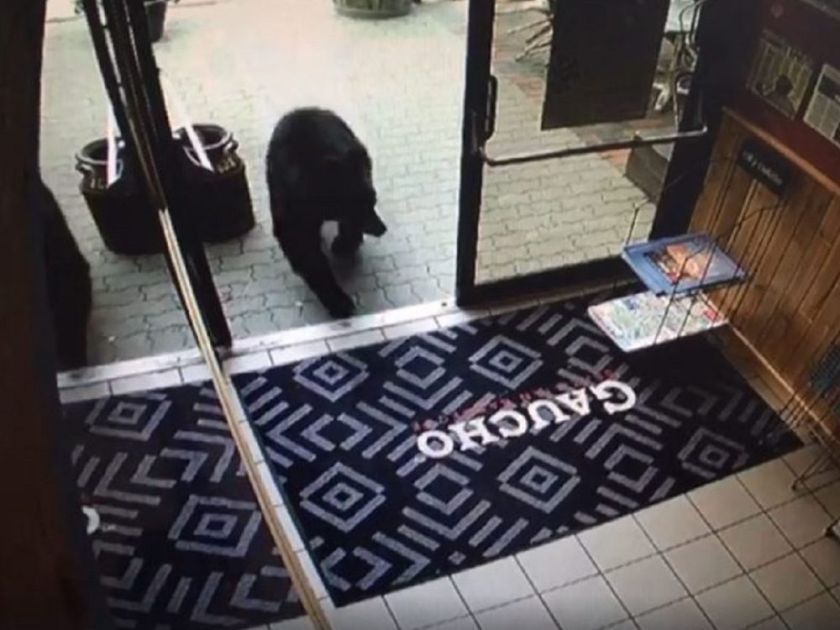 Fish & Wildlife officers are investigating the incident and trying to determine the identify of the bear, whose age and sex aren't known.
Surveillance footage from a restaurant in Canmore shows a young bear run in the front doors of the Gaucho Brazilian Barbecue eatery about 7:15 p.m. Sunday.
The bear then turned around and left.
There were 40 people inside the restaurant at the time.
The bear's bold move stunned diners, who were seemingly even more distressed than the bear, as they leapt up off their chairs.
After bolting from the restaurant, the juvenile bear made its way down Main Street.
RCMP and Alberta Fish and Wildlife officers responded, following the bear as it ran a few blocks to the Bow River before it went out of sight.
A bear tried to come into the restaurant today but we told him, "No shirt, no shoes, NO SERVICE!"

Posted by Gaucho Brazilian Barbecue on Sunday, July 7, 2019