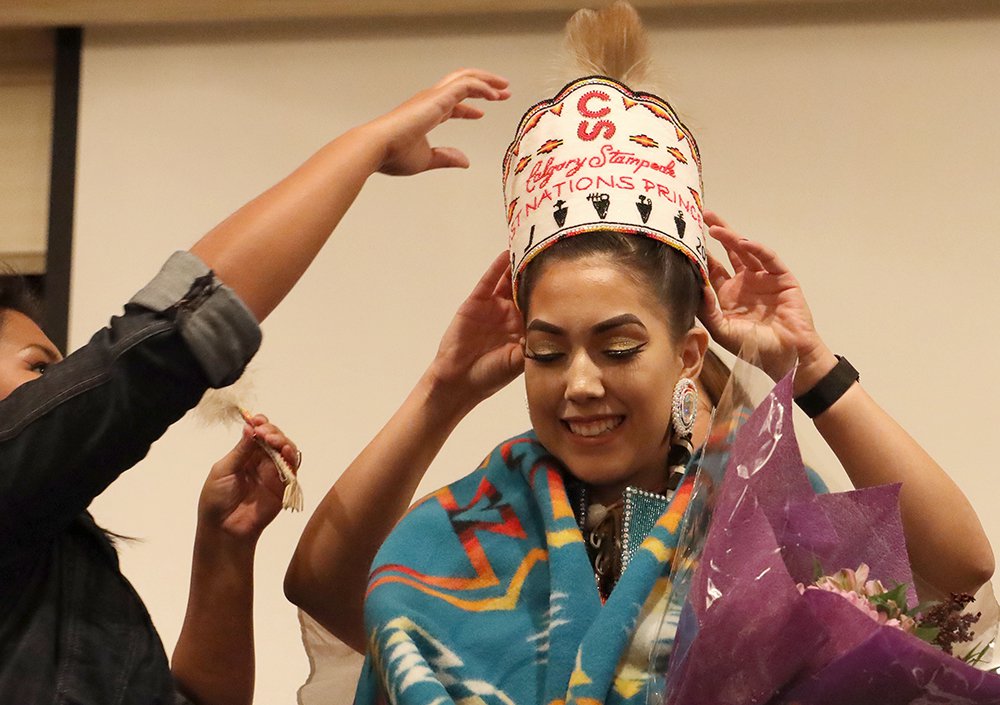 2019 Calgary Stampede First Nations Princess, Astokomii Smith
Application deadline is August 30, 2019 at 4:30pm
Do you inspire to travel, dance, meet others, make change, and share your culture & traditions?
Are you a young First Nations woman from Treaty 7 between the age of 19 to 25?
If you answered yes to both questions, then this is the opportunity for you!
The Calgary Stampede is now accepting applications for the 2020 First Nations Princess title!
As First Nations Princess. you will attend numerous appearances during your reign locally, nationally and internationally, you will educate those you meet about the rich and vibrant First Nations culture, Calgary Stampede and Calgary Stampede Elbow River Camp.
To apply, click on the link below! If you need more information, email firstnationsprincess@calgarystampede.com
Click here for Application package