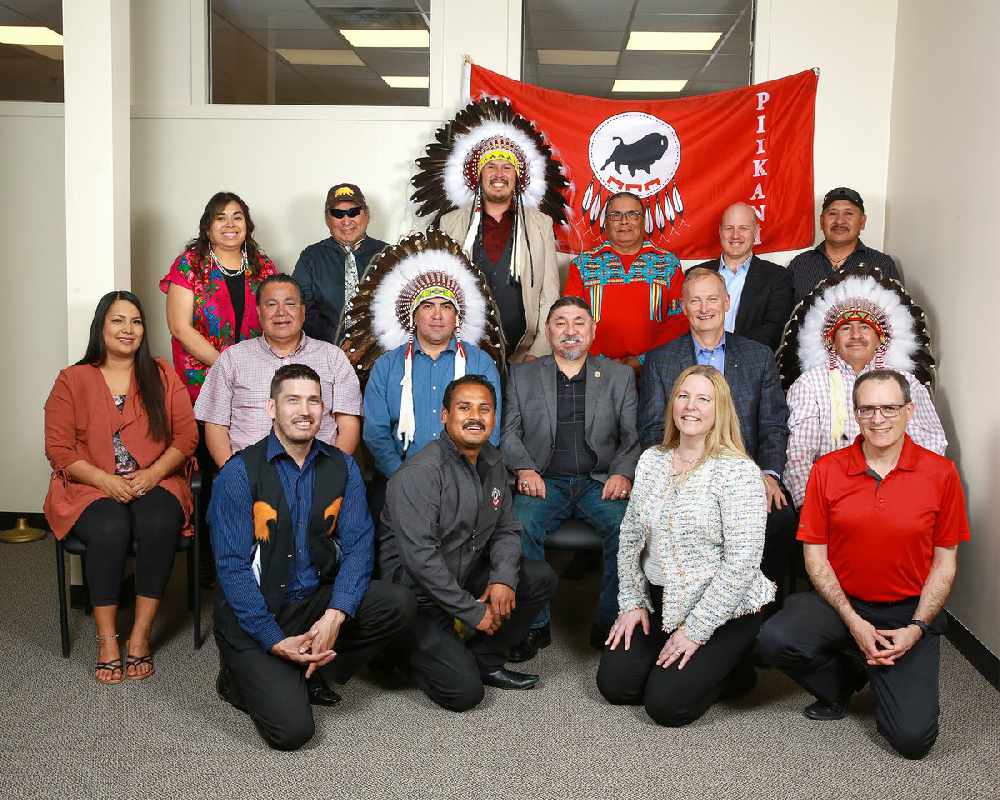 Photo: AltaLink.
AltaLink will continue to operate and maintain the lines.
The Piikani Nation is establishing an ongoing revenue source for its members by investing in transmission infrastructure on its land.
The application from AltaLink and the Piikani Nation to acquire transmission assets on reserve land was approved last November and commercial arrangements were completed as of June 1st.
In a news release Tuesday, AltaLink said the Piikani Nation invested 51% of the equity portion of the transmission line and associated substation equipment and in return the band will earn a regulated rate of return.
"it's great to see that this Piikani Nation option agreement has finally come to fruition" adding "in order for AltaLink to build the transmission line, they had to consult the Piikani Nation people, and more importantly our traditional knowledge keepers who were entrusted to verify important sacred traditional and burial sites related to Piikani Nation Lands."
- Chief Stanley Greer
"I'm very proud of the partnership we have created with AltaLink, my acknowledgement to all of those that have helped solidify this relationship, Piikani looks forward to the long term benefits alongside AltaLink. It is my hope that this collaboration will improve how Indigenous communities can be a part of the evolving energy sector."
- Councilor Doane Crow Shoe
We're excited to have entered into a limited partnership with the Piikani First Nation! The Piikani Nation invested into transmission infrastructure on their land while AltaLink will continue to operate and maintain the lines. Read more - https://t.co/etafUjtxTC pic.twitter.com/tH2GdE6OZC

— AltaLink (@AltaLink) June 4, 2019