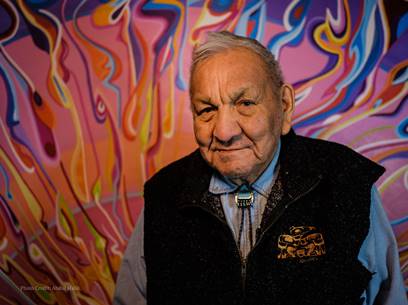 Alex Janvier, Denesuline, from the Cold Lake First Nations
"The best art I did, was the ones I didn't get to yet, I'll get to it."

Alberta University of the Arts will bestow an Honorary Master of Fine Arts to world-renowned artist and alum Alex Janvier at its first convocation since its transition from Alberta College of Art and Design.
84 year old Janvier, from the Cold Lake First Nations, has been a professional artist for several decades.
In a press release from the U of A, it reads that "Janviers unique abstract style and his artistic ideas have blazed the trail for many First Nations and Canadian Artists. He received a Fine Arts Diploma with Honors in 1960 back when AUArts was Alberta College of Art and was the institution's first Indigenous graduate."
Some of his Notable public commissions include ""Iron Foot Place" at Rogers Place in Edmonton, and the installation of "Sunrise" and "Sunset" at the Legislative Assembly of Alberta installed in March of this year.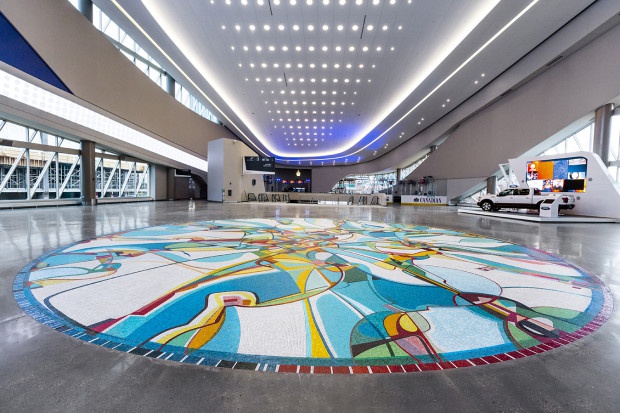 Janviers "Tsa Tsa Ke K'e" or "Iron Foot Place" at Rogers Place in Edmonton