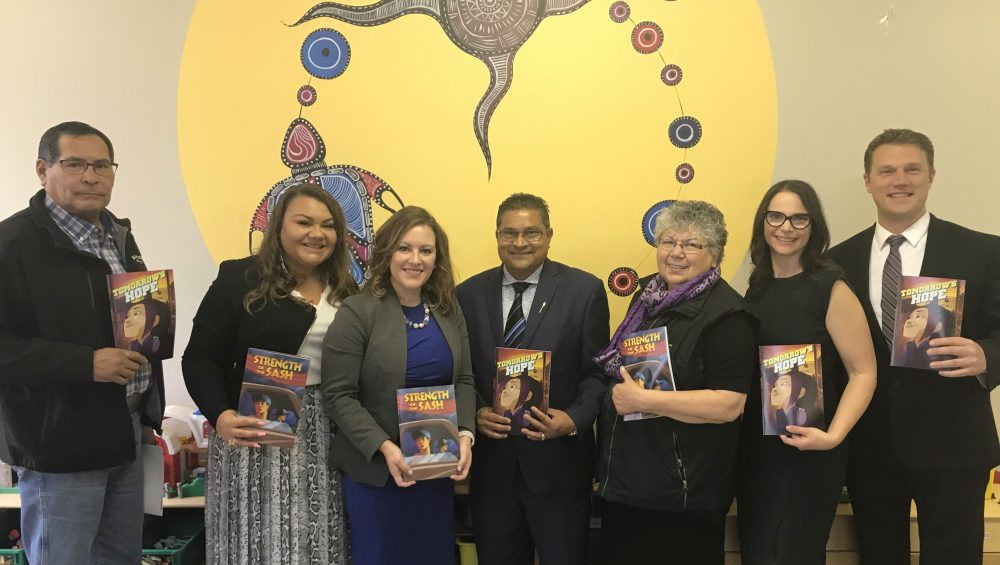 (L to R) Elder Travis Plaited Hair, Jennifer Houle-Famakine, Minister Rebecca Schulz, MLA Peter Singh, Elder Gloria Laird, Mara Grunau and MLA Jeremy Nixon
The rate of suicide among Indigenous youth is five to six times higher than non Indigenous Youth
The Alberta government is using comic books to help prevent suicide among Indigenous and Métis youth.
On Tuesday, which was World Suicide Prevention Day, the provincial government launched a two-part graphic novel and video series designed to support Indigenous and Metis youths struggling with their mental health. The graphic novels were written and illustrated by First Nation and Metis people with input from more than 100 youths from across Alberta.
"Tomorrow's Hope" targets First Nations youth and "Strength of the Sash" is aimed at Metis young people. Each reflects their unique experiences and cultural traditions.
The comic books are targeted at those who are 13 to mid-20s.
Children's Services Minister Rebecca Schulz says the novels were created by and for First Nations and Métis youth and provide an opportunity for honest conversations about youth suicide. They also encourage people to ask for help.
The novels were developed through consultation with Metis Calgary Family Services, Metis Nation of Alberta Youth Annual General Assembly, Paddle Prairie Metis Settlement, Beaver/Tallcree First Nations, Cadotte Lake First Nations, Peavine Metis Settlement, Ponoka Health services and Samson Community Wellness
You can download the novels here