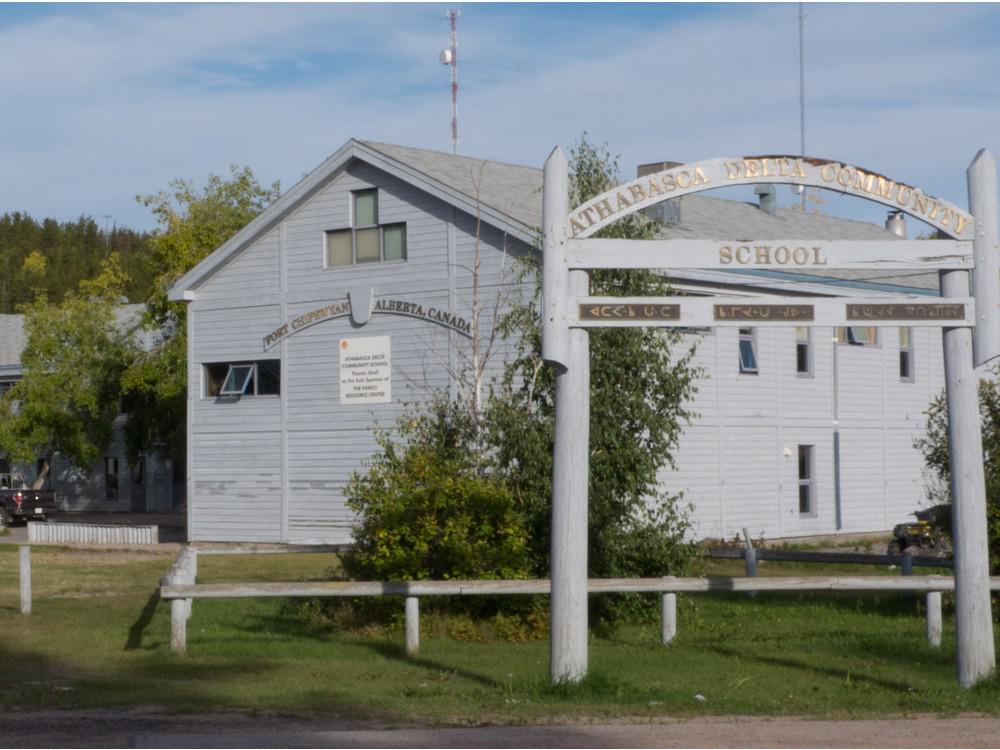 Athabasca Delta Community School in Fort Chipewyan
Wood Buffalo Council has sent a letter request for "an urgent meeting to be held with community leaders" regarding the "education crisis" at two Northern Alberta schools
In Fort Chipewyan, 12 to 13 teachers are leaving the community's only school. Meanwhile, there is a 100 per cent turnover rate at Conklin's only school, which has had 14 principals in the last nine years.
In addition, no students will graduate at either school this year.
Wood Buffalo Councillor Bruce Inglis said there is "substandard housing for teachers" in the community and "no continuity in the education" for students.
In 2010, the Northlands School Division published a report with 48 recommendations for the provincial government on improving the rural school division. Suggestions included a mandated progress review every three years and increased support for teacher housing.
In 2015, an Auditor General report claimed buses in the hamlet ran just 30 per cent of the time in the 2013-14 school year.
Reports submitted to Northland's board that same year found 39 per cent of students attended the school less than half the time. It was tied for the worst record of any school in the district.
Education Minister Adriana LaGrange said she is very concerned about the situations at both Athabasca Delta and Conklin Community schools.
"This letter is a start, Nothing is more critical than our youth." - Wood Buffalo Mayor Don Scott