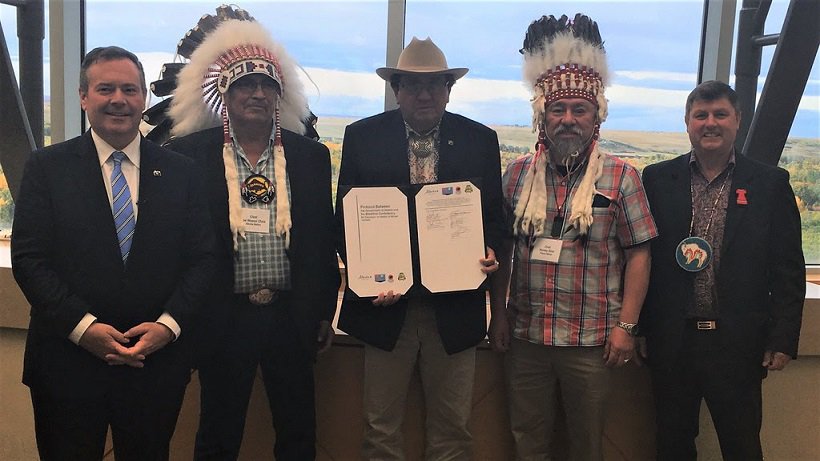 Premier Jason Kenney, Chief Joe Weasel Child (Siksika Nation), Chief Roy Fox (Kainai Nation/Blood Tribe) Chief Stan Grier (Piikani Nation), Indigenous Relation Minister Rick Wilson
Alberta is providing a $200,000 grant to the Blackfoot Confederacy to support the agreement's implementation. The agreement will remain in place for as long as both parties wish to keep it active.
The Alberta-Blackfoot Confederacy Protocol Agreement sets out a formal process for ministers, chiefs and councils to meet regularly on pre-agreed topics:
education
environment and lands
health
economic development and employment
political and legal
The Blackfoot Confederacy includes three First Nations in southern Alberta: the Blood Tribe (also known as the Kainai First Nation), Piikani Nation and Siksika Nation. Together, these First Nations have more than 22,000 members.
"Our government is focused on building a true partnership with Indigenous Peoples through shared prosperity. This agreement will formalize how we build success together. I look forward to meeting with the chiefs each year to discuss our progress." - Premier Jason Kenney