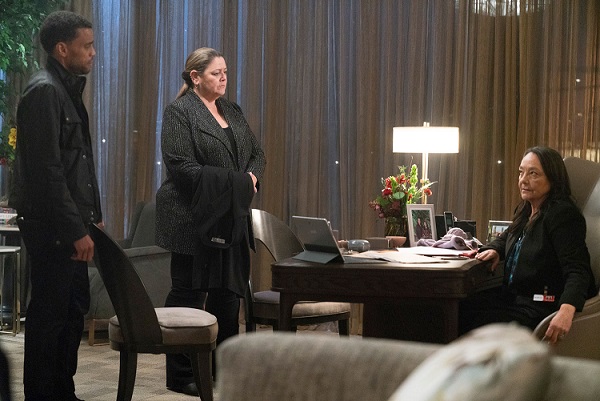 Cardinal will play the character, Sue Lynn Blackbird.
Tantoo Cardinal will star in the upcoming TV series Stumptown, which will air on ABC this fall.
Cardinal, who was born in Anzac, plays Sue Lynn Blackbird, a member of the indigenous community — a community that is seldom represented on TV.
"It has been part of my madness that has misconstrued who we are. We are an enigma," she said. "Some are surprised we are still alive. We have a world that is separate — off the reservation, you might say. I was kind of astounded to get the script, to see this character and see who she is. It's exciting to see a whole different idea of who we are and close to the truth of who we are today."
The series centers around a sharp-witted army veteran who becomes a private investigator in Portland, Oregon, where she also takes care of her brother.
Stumptown premieres Wednesday, September 25