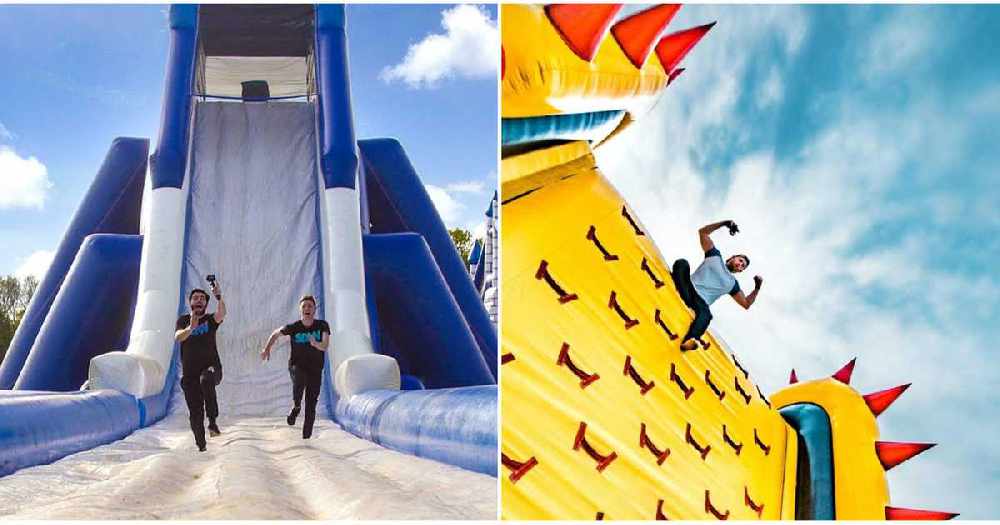 Get the kids a babysitter, only thrill seekers 18+ are allowed in
Alberta is about to have it's most epic spring ever in 2020.
Calgary's Inflatable Obstacle Course is a giant bouncy castle-like playground for adults.
The course is over 300 metres long, and it's being called the "world's most epic inflatable obstacle course" by event organizers, with some of the features including a massive 20 metre-long "Mega Slide" that looks bad for anyone with a fear of heights.
Plus, there's something called the "Bouncy Cage of Doom" and the "House of Hell"
No dates or location have been announced yet, but this is going to quite the experience!