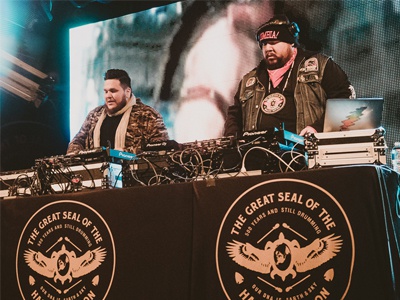 Calgary Stampede has unveiled its Big Four Roadhouse lineup
A Tribe Called Red will perform Friday July 12 at the Calgary Stampede's Big Four Roadhouse!
The Stampede unveiled the rest of the lineup that will take to the Big Four Roadhouse stage this summer, which includes performance by Corb Lund, Hanson, Classified, A Tribe Called Red, Sam Roberts Band, The Trews, Barney Bentall, Clayton Bellamy & The Congregation, Black Mountain Whiskey Rebellion, Dwayne Gretzky and Dueling Pianos Kings.
The Big Four Roadhouse is open to guests 18 or older and is free with admission to the Stampede daily from 11 a.m. to 2 a.m., with the exception of the July 7 ticketed show featuring Corb Lund and The Sheepdogs.
Tickets are on sale for the concert series