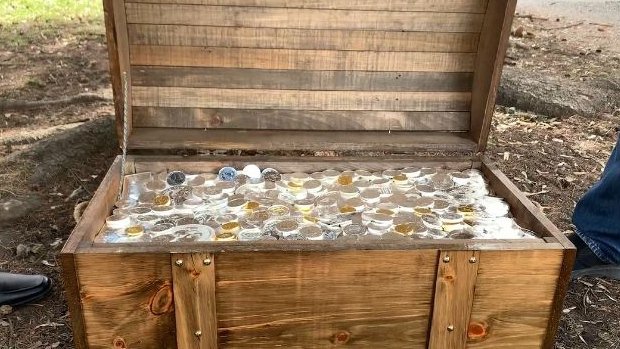 Three boxes filled with $100,000 worth of gold and silver are buried somewhere in Calgary, Edmonton and Vancouver.
"For us, it's like a childhood dream come true, to really help people go out there and search for treasure." - Chris Cromwell
Get ready for a real treasure hunt!
According to goldhunt.ca, there is $100,000 worth of gold and silver buried in three Canadian cities, and if you find it, it is all yours to keep!
Gold Hunt has created treasure hunts starting June 1st for the cities of Calgary, Edmonton and Vancouver.
The company will be burying the three chests in the three respective cities, which will be reedemable for $100,000 grand prizes.
Tracking down the buried treasure won't be an easy task, Gold hunt have enlisted the help of some expert Canadian poets to make sure all the clues are tricky enough to challenge even the sharpest of minds.
"The treasure hunt begins on June 1 and you can learn more about it on the official website.
You can also follow updates on social media by following the hashtag #goldhunt.