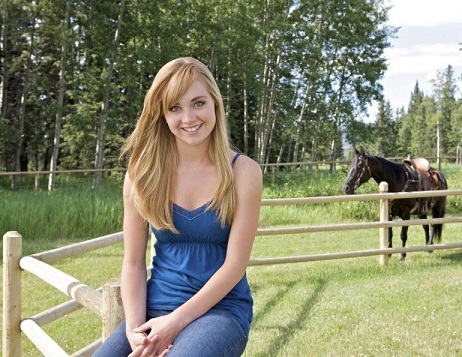 Past Stampede parade marshals include Walt Disney, Premier Ralph Klein, actor William Shatner, astronaut Chris Hadfield, Tsuut'Ina Chief Lee Crowchild, actor Christopher Reeve and Mickey Mouse.
Actress Amber Marshall was named the 2019 Stampede Parade Marshal at a ceremony Wednesday morning at Stampede Park.
Marshall is well known for her roles in Canadian television shows including the long running series 'Heartland' which is filmed in southern Alberta.
The 2019 Calgary Stampede Parade is on Friday July 5, starting at 7:30 a.m.
Each year, the parade showcases more than 150 western-themed entries, including 30 marching bands, 40 floats, 750 horses and 4,000 people.
Full list of past Stampede Marshalls